Grand burger pour le repas ou mini burger pour l'apéro, nous avons testé cette recette de burger vegan !

Le burger c'est un peu le premier repas que l'on souhaite reproduire quand on devient Vegan, que ce soit pour se rassurer en se disant que toutes les bonnes choses peuvent s'adapter à notre nouveau régime ou pour convaincre ses potes qu'on peut aussi faire de la junkfood en étant Vegan.
♫ "What do you eat? What about meat? What about protein? What about cheese? Can you eat fish? Do you eat this? Would you eat that? Are you anemic?" ♫
On voit énormément de recettes, une profusion de burger végé dans les resto et des milliers de photos sur instagram #veganburger !
Donc il était presque évident que notre première recette sur WeLive! soit…. un burger vegan !
Cette recette permet de bluffer tes amis avec l'aspect rouge du steack et d'oublier le fromage ! Un bon guacamole, un ketchup maison, un steack végétal bien rouge… et le tour est joué !
 ♫ "Nah, we got the soy cheese counterfeit cheddar Hook up the nachos guacamole tacos Avocado sushi domo arigato" ♫

BURGER À LA BETTERAVE
Les ingrédients (pour une dizaine de grand burger)
500g d'haricot rouge cuit et écrasé
2 betteraves crues et rappées
1 oignon coupé en petit cube / 1 gousse d'ail
40gr flocon avoine
sel / poivre /  moutarde selon vos goûts, le but de la moutarde est d'humidifier un peu la préparation. Vous pouvez aussi y mettre du ketchup.
De la chapelure
La recette :
La recette est très simple il faut mélanger le tout, écraser avec un presse purée ou avec les mains pour avoir une bonne consistance. La texture doit être proche de la purée avec quelques morceaux restant.  
Puis il faut former des petits ou des grands ronds pour les aplatir et les recouvrir de chapelure.
Pour ma part, j'adore utiliser les mains, au plus proche des aliments 😉
Cuire à la poêle avec un peu d'huile ou enfourner à 180° pendant 30 minutes (retourner à 15mn) pour une version plus saine !

Dans le pain burger acheté ou fait maison (voir recette ci-dessous) on y met les burgers et…
…DU GUACAMOLE
2 avocats
1 oignon
Du paprika, du curcuma et autres épices
Sel
Un peu d'huile d'olive
Un peu de jus de citron
Le tout mélangé et écrasé
…DU KETCHUP MAISON
Du concentré de tomate
2 gousses d'ail
Un peu de sucre de coco
Sel / poivre
3 cuillères à soupe de vinaigre
Le tout bien mélangé
…UNE FEUILLE D'ÉPINARD
…UNE FEUILLE DE SALADE ICEBERG
…avec quelques frites de patate douce ça donne…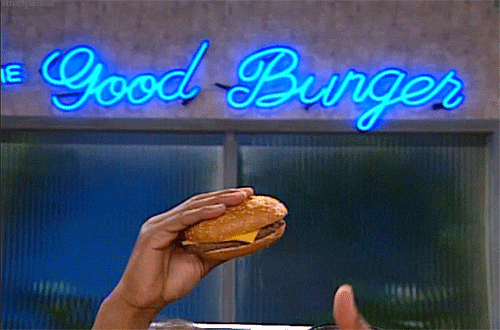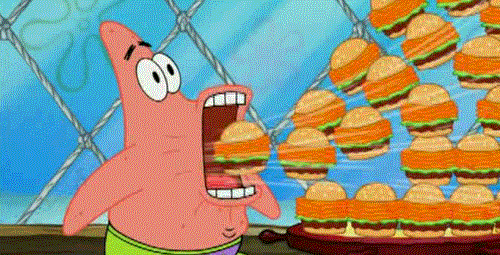 ---
PAINS A BURGER
Pour les mini burger nous avons fait des mini buns maison. Mais il est possible de prendre des pains spécial burger comme nous l'avons fait pour les grands et les découper avec un emporte pièce!
Attention aux temps de repos : environs 3 heures
Les ingrédients :
500 g de farine
5 g de sel
20 g de levure fraîche de boulanger Vegan
400 gr/ml de lait de riz (ou autre lait végétal)
Huile végétale de sésame neutre
Quelques graines de sésame
La recette :
Diluer la levure dans le mélange lait + huile, y ajouter le sel et la farine puis pétrir.
Faire une boule de pâte et laisser reposer 2 heures sous un torchon à température ambiante.
Avec un peu de farine, étaler la pâte (environs 3/4cm) et faire soit des petits ronds à l'emporte pièce pour des mini-burger apéritifs, soit des tas pour des gros burgers ! Laisser encore reposer pendant 1 petite heure!
A mettre 20 minutes au four à 200° badigeonné d'huile et de graines de sésame
Laisser refroidir et couper en deux!
Utiliser les même ingrédients cités avant, assembler le tout à l'aide de cure-dent et déguster en apéro !…
Avec un petit livre de Duras et un bon verre de vin bio !
Vous connaissez une autre recette de burger vegan ? Partagez-la ici!